Frank Davis, Executive Director, LTER Network Communications Office
Dr. Frank Davis has primary responsibility for the NCO's successful operation and works with LTER and NSF leadership to ensure that the NCO meets the needs of LTER sites. A biogeographer with extensive experience in scientific synthesis, Frank served as founding Deputy Director of the National Center for Ecological Analysis and Synthesis (NCEAS) from 1995 to 1998 and directed NCEAS from 2011-2016.
frank.davis@nceas.ucsb.edu | 805-893-7529
Marty Downs, Deputy Director/Communications
As the NCO's lead communications officer, Marty Downs manages the LTER network web site, social media, and internal and external communications strategy and training. Marty brings over 15 years of science communications experience as a writer, editor and communications professional in academic, non-profit and government organizations.
downs@nceas.ucsb.edu | 805-893-7549
Dr. Jennifer Caselle works with LTER leadership to coordinate NCO synthesis research activities and to evaluate those activities. Dr. Caselle is a research biologist at UCSB and PI of the Partnership for Interdisciplinary Studies of Coastal Oceans (PISCO), with extensive experience in long term ecological research and participation in NCEAS working groups.
jenn.caselle@ucsb.edu | 805-893-5144
Dr. Mark Schildhauer, Director of Computing at NCEAS, coordinates with the Environmental Data Initiative and oversees computing support of NCO activities. An expert in environmental informatics, Mark has worked extensively with LTER scientists and the LTER Network office for two decades and is engaged in a number of national and international efforts to improve environmental data accessibility and interpretability.
schild@nceas.ucsb.edu | 805-893-7450
Matt Jones, Informatics Research and Training Activities
Matt Jones, Director of Informatics Research and Development at NCEAS, oversees development and use of informatics tools to support NCO synthesis efforts and training in open science for synthesis. His research interests focus on environmental informatics, including the management, integration, analysis, and modeling of heterogeneous environmental data.
jones@nceas.ucsb.edu | 907-957-6509
Sam Norlin, Education Activities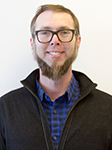 Sam Norlin coordinates education activities for the NCO. Sam is a certified science and mathematics teacher and has teaching experience at the middle-school, high-school, and community-college levels. His Master's thesis at Arizona State University focused on decomposition dynamics of macrophytes in a Sonoran Desert stream.
 In addition to his work with the NCO, Sam directs the Raising Educational Achievement through Cultural Heritage (REACH Up) Project at the University of Alaska Fairbanks.
norlin@nceas.ucsb.edu  |  480-363-0556
Stacy Rebich-Hespanha, Virtual Collaboration and Community Engagement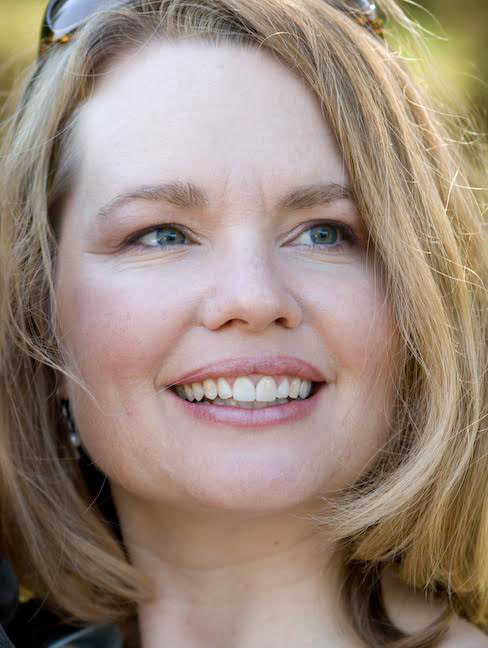 Dr. Stacy Rebich-Hespanha takes a leading role in design and evaluation of network development, virtual collaboration, and stakeholder engagement activities. Her research interests include design, analysis and visualization of environmental information, tools and approaches for virtual collaboration, research policy and culture, evaluation of how people learn in formal and informal contexts, and the science of environmental communication.
hespanha@nceas.ucsb.edu | 805-893-7466
---
Applicants and participants in LTER working groups, distributed graduate seminars, and other activities will encounter several NCEAS staff members, in particular:
Ana Peters, Travel and Meeting Logistics
If it involves travel or events, Ana is your first stop. She coordinates travel, reimbursements, and meeting logistics for the LTER NCO and also handles travel coordination for other NCEAS projects. A graduate of Santa Barbara City College, Ana has worked as a legal assistant and loves to go on bike rides by the beach.
peters@nceas.ucsb.edu | 805-893-2500
Michelle Morris, Proposal Management
As a financial analyst at NCEAS, Michelle tracks personnel for multiple NCEAS projects, including the LTER-NCO.  She also manages funds for NCO-funded synthesis working groups. When she's not wrangling budgets and administrative issues, Michelle is a dedicated outrigger canoe paddler.
morris@nceas.ucsb.edu | 805-893-7526